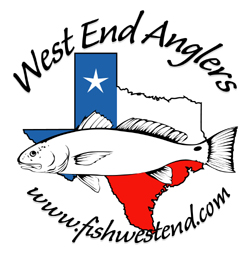 The West End Anglers designed www.fishwestend.com to provide other fishing enthusiasts with quick links to up to the minute comprehensive weather updates, bay conditions, fishing reports and tidal conditions specifically for West Bay, Galveston. We have a forum where we discuss issues, share our latest fishing reports, photos and strategies.
The West End Anglers was officially formed in 2005 with only four close friends who regularly get together to share our love for fishing and to help preserve the outdoors. After three years of being up & running we decide to open our doors to the public, in just two years the West End Anglers have grown to over 3,200 members strong. To date we are over 6,000 and growing daily.
We host 4 major tournaments over the course of the year. In January we host our big Trout tournament, April we host our Black Jack Tournament, July 4th we have our family oriented "Slam" (Trout, Redfish, Flounder) Tournament and finally in October we host our very popular Redfish Showdown.
We are involved in many different charitable organizations and support local cleanups and tournaments. We try and work closely with the efforts of Sea Center in Lake Jackson, Galveston Bay Foundation and Texas Parks & Wildlife together we all are making a difference and insuring great fishing for years to come!
We have club meetings every other month, please contact meetings@fishwestend.com for more details and check the notices on the forum.
We currently have tee shirts, koozies, club gear, buff head gear, hats, visors, long sleeve shirts and our club stickers which are all available for purchase in our online store. Also, please make note of our forum, register and follow along as we will be posting there often. Be sure to check back frequently for more updates and remember to bookmark the site as its an easy one stop shop for tides, weather, radar, fishing reports and any of your other fishing needs.
We have worked to keep this site 100% free for all who join. Donations from our members and with the aid of our sponsors is what helps keep this site going. Please support our sponsors by checking out some of their products and/or services. We only allow the best to advertise here on our site and we stand behind every sponsor here on FishWestEnd.
The West End Anglers continue to grow in members daily and we welcome you to join in on the fun!
Thanks for stopping by,
Tight Lines!
Coe Parker
Founder of FishWestEnd, LLC